Clubs & Activities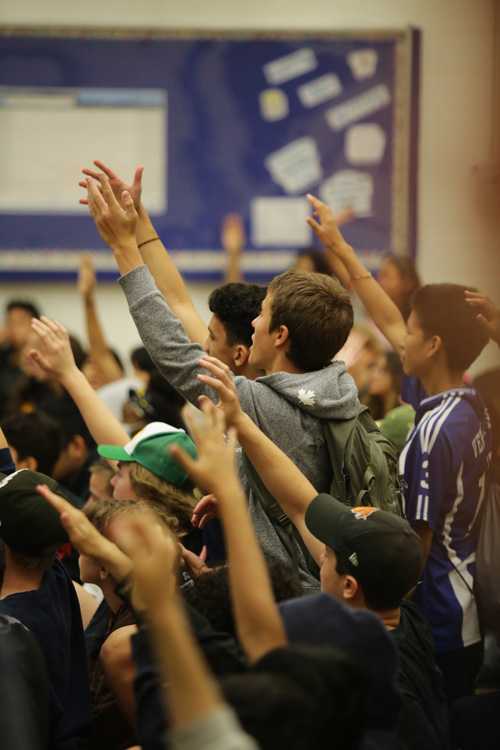 At Vernon Barford School, we believe the educational process involves the growth and development of the whole child. While we work diligently to ensure high levels of academic learning, we also want all our students to be true BLUES. Specifically, we hope that our students are Big Hearted, Leaders, United, Engaged, and Successful. To help them develop positive habits in these areas, we offer a comprehensive program of curricular and extra-curricular activities.
CO-CURRICULAR and EXTRA-CURRICULAR OPPORTUNITIES
While our offerings change over time based on student interest, sampling some of the activities, teams and clubs we offered in recent years are included below. Numerous ethical citizenship opportunities include involvement in Terry Fox Run, Food Bank fundraising, etc.
Other opportunities may include:
Art Club
Board and Card Games Club
Chess Club
Craft Club
Culinary Club
Drama Club
Jazz Bands
Leadership Club
Lion Dance Club
Math Contest Club
Rocket Club
Ski & Snowboard Club
Speech & Debate Club
STEM Club
Writers' Club
Yearbook Club